I grew up in an Italian and Polish household. This made for a lot of different recipes to enjoy come dinner time. Growing up, every holiday or family get together, revolved around food. It was always a feast! I remember my parents cooking for hours and then having my uncles, aunts and cousins over for hours after that, all while enjoying appetizers, followed by a couple of different dishes, and lastly desserts, while the adults had their digestifs. But not all recipes took hours to make.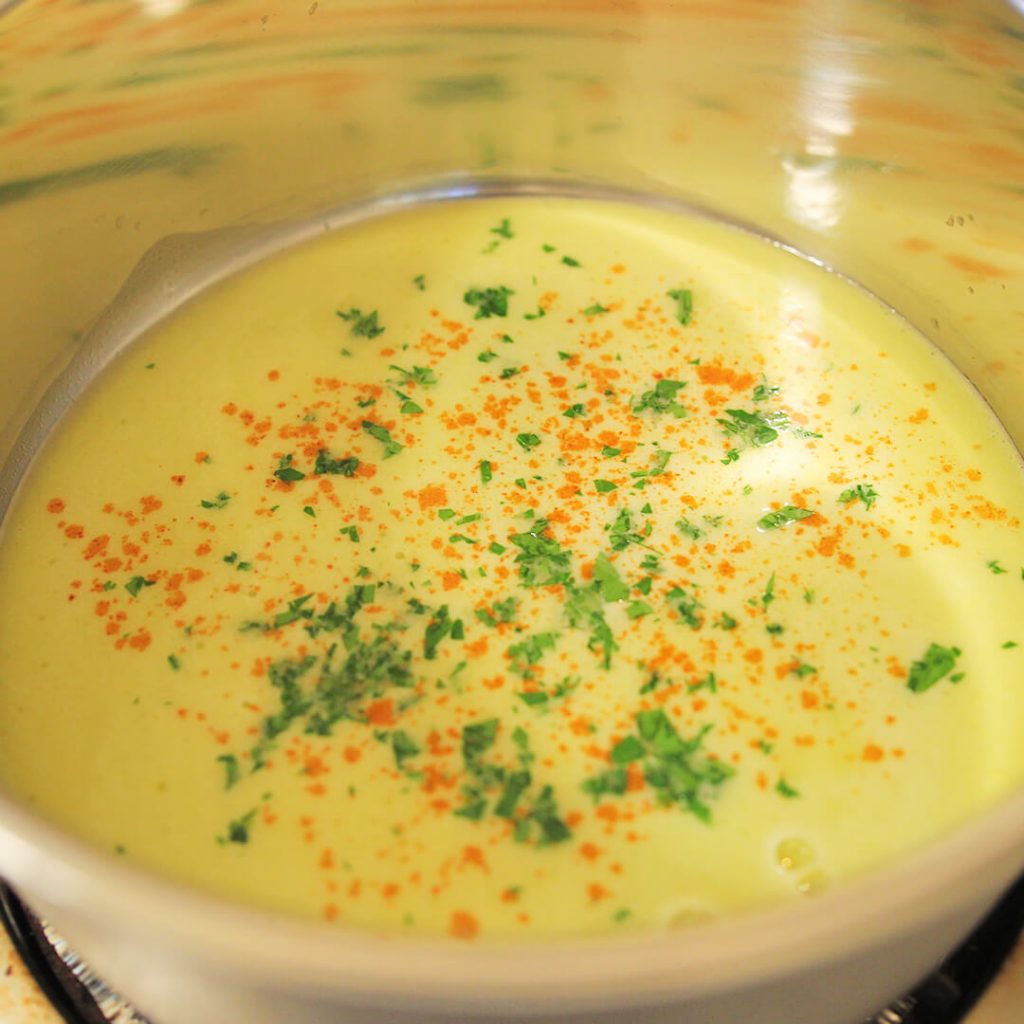 Both of my parents worked while I was growing up, so long elaborate recipes were not to be expected on a weekday. Luckily, both of my parents had many great recipes passed down to them that were quick to make and delicious, even with only using very few ingredients. Some of the most simplest recipes happen to be my favorite. One of them being spaghetti garlic and oil. A very traditional Italian recipe, with less than five ingredients, but a staple in our household. If you don't know my dad, Pasquale Sciarappa, he shares a ton of delicious Italian recipes, the ones I got to enjoy growing up, on his website.
I have always enjoyed cooking and I believe it is because I saw how much both of my parents enjoyed cooking and preparing a meal using only the freshest ingredients they could find. Most of them coming straight from our garden. Since I grew up with two different cuisines, I also think that also inspires me to try recipes in a new way and change traditional recipes to maybe find an even more tasty outcome.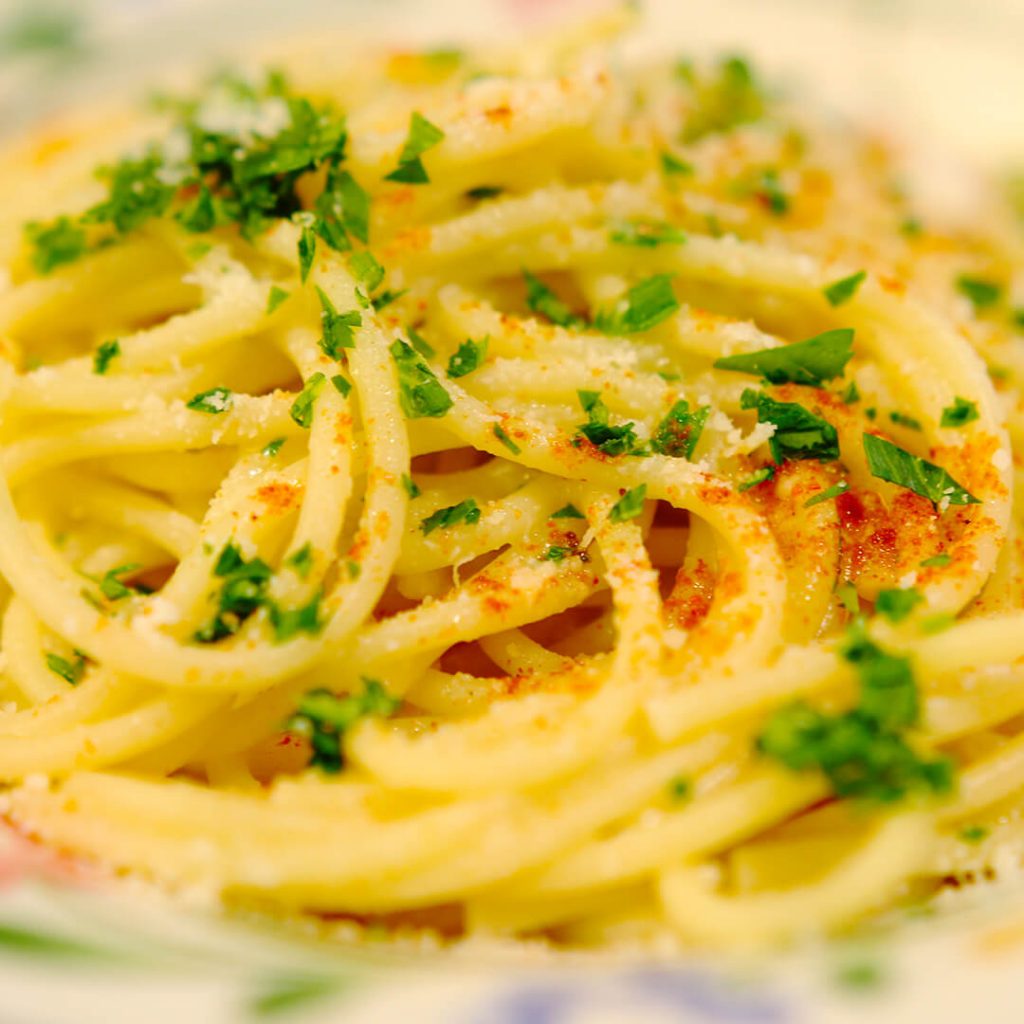 That led me to this spaghetti garlic and oil recipe. A few years ago, I stumbled on a different version of the spaghetti garlic and oil recipe, as I had planned to make it the traditional way, but I then became curious to see if there was anything else to elevate the flavor in some way. When I first saw it, I didn't realize the traditional recipe could be made any other way. This isn't much different than the traditional way, but adding the step of blending the garlic and essentially turning it into a sauce, seemed very intriguing. I decided to give it a try, and I am so happy I did! It has stuck with me ever since. I hope you enjoy it as much as I do. Follow along with the print recipe listed below or watch as I prepare this recipe step by step in the following video.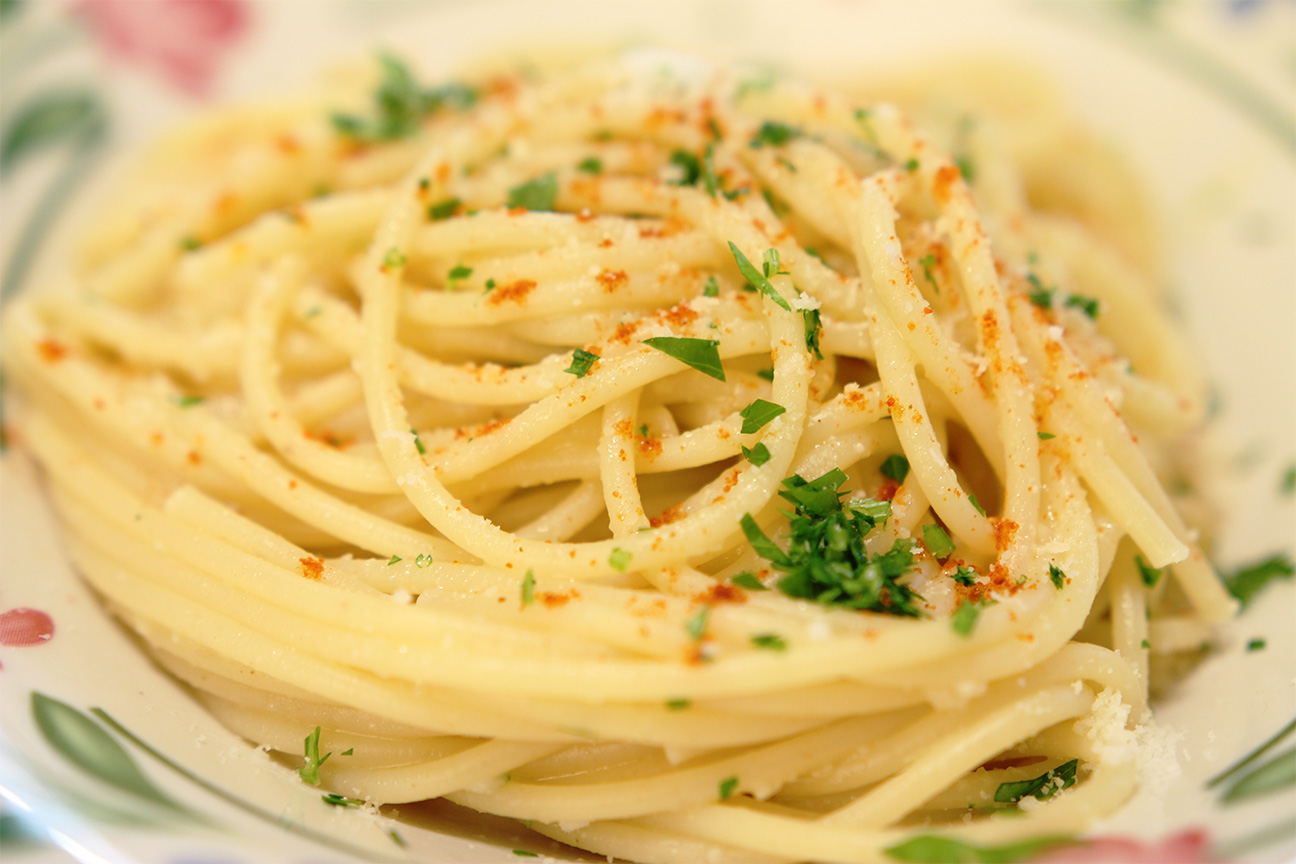 Spaghetti Garlic and Oil Recipe
You may have had Spaghetti Garlic and Oil before, but not like this! We're changing things up with this Spaghetti Aglio e Olio recipe, but I think you will definitely love this recipe and make it more than once!
Ingredients
1/2

lb.

Spaghetti

or any pasta you like

6-8

Cloves of garlic

ends trimmed

1/2

cup

Cool water

1/4

cup

Extra virgin olive oil

Parsley

thinly chopped

Cayenne pepper

to taste

Sea salt

to taste

Parmigiano cheese

optional
Instructions
Start by bringing a large pot of water to a boil for the spaghetti. While waiting for the water to boil, start another smaller pot of water for boil. Just enough water to cover the garlic cloves. Once the water in the smaller pot starts to boil, add in the garlic cloves and boil for 1 minute. After 1 minute, strain the water, and bring another round of water to boil, then add in the garlic cloves and boil for 1 minute. Repeat this process for a total of 3-4 times.

Once the water starts boiling for the pasta, season the water with sea salt, then add in the spaghetti. Cook as per containers recommendations.

Add the garlic cloves to a blender, and pour in the 1/2 cup of cool water, and 1/4 cup of extra virgin olive oil. Blend until smooth. Pour the contents into a medium sized pot. Do not turn on the heat. Sprinkle in cayenne pepper, small amount of chopped parsley, and a pinch of sea salt.

Once the pasta is done cooking, strain the water, and dump the pasta into the pot of the blended garlic. Stir the pasta to evenly coat it with the creamy garlic sauce. Serve on a dish, top off with another sprinkle of cayenne pepper, parsley and your choice of cheese.
Video