I have already shared an alternative version of Spaghetti Garlic and Oil that was far from the traditional version of the recipe. If you haven't tried that version yet, you should, and then compare it to the more traditional Spaghetti Aglio e Olio recipe I am about to share and let me know which way you prefer it better. This recipe follows the more traditional version, but with a few added ingredients.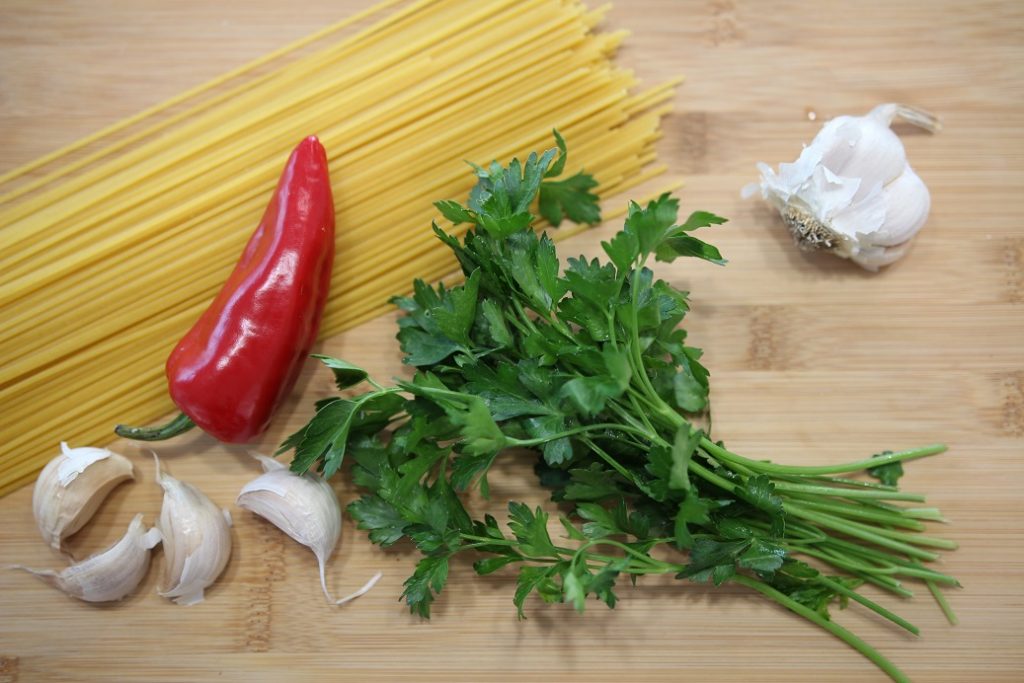 First off, let me tell you, my younger self would squirm with disgust at the sight and taste of parsley. Being Italian, my dad would use fresh parsley from his garden in most dishes he made. I would always beg him to switch it out for basil or to leave it off of my dish. Now, years later, my love for basil hasn't changed, but I actually love parsley too. I find myself adding it to a lot of dishes as well and laugh at the memory of complaining when it was in my food.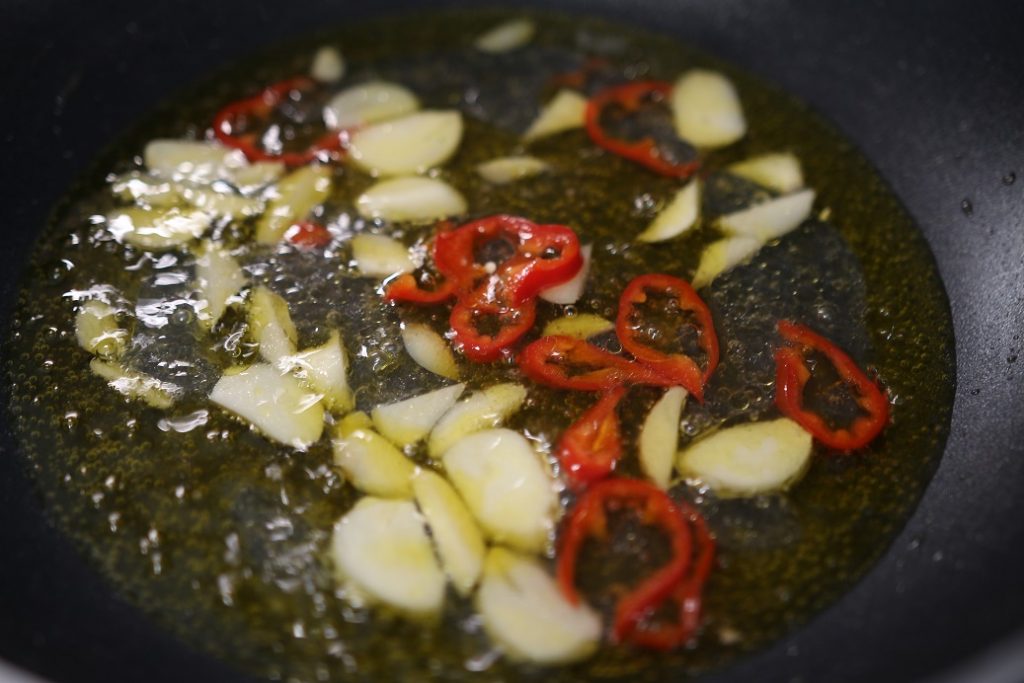 Therefore, in this spaghetti aglio e olio recipe, I add in a handful of chopped parsley. That isn't the only ingredient I add that isn't olive oil or garlic, but I also like a spicy kick to my meals. I either have fried hot peppers on the side to enjoy or add pepper directly into the recipe for added heat. In this recipe, I add in a few slices of hot pepper to fry in the garlic and oil. A few slices of hot pepper or a pinch of hot pepper flakes is all you need as frying in the olive oil intensifies the heat.
Most importantly would be to use a very good extra virgin olive oil. You do not want to skimp on any olive oil in this recipe since it is one of the two main ingredients. I had seen this bottle of Sicilian green gold olive oil and thought it looked great so I wanted to try it. Turns out it tastes great and I would recommend using it! Also, instead of draining the pasta and getting rid of that precious pasta water, I would recommend getting a set of kitchen tongs or tweezers to pick your pasta directly from the pot into the frying pan. That being said, lets begin!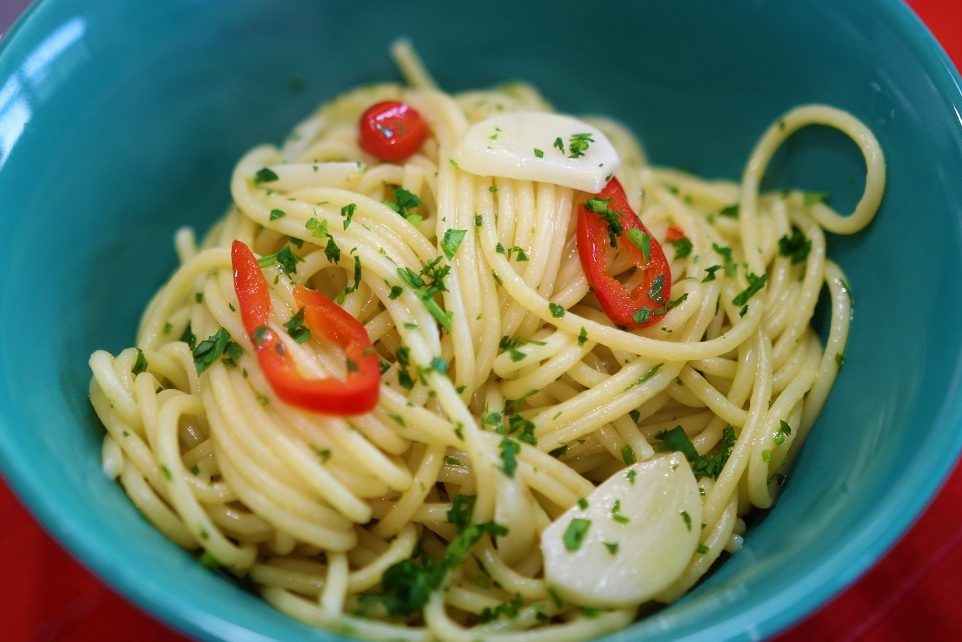 Spaghetti Aglio e Olio
This Spaghetti Aglio e Olio follow the more traditional version of the recipe, but with a few added ingredients to amplify the flavor of the dish!
Ingredients
8

oz.

Spaghetti

5

Garlic Cloves

thinly sliced

1/4

cup

Extra Virgin Olive Oil

Handful Parsley

chopped

1

Hot Pepper

few thin slices or use hot pepper flakes

Salt

Pecorino Cheese

optional, for topping
Instructions
Bring a large pot of salted water to a boil to be used for cooking the spaghetti. Add the spaghetti and cook for two minutes less than the package instructions, or al dente.

Pour the Sicilian green gold olive oil into frying pan large enough to fit the spaghetti once it is done cooking. Once the spaghetti only has about four minutes left until ready, heat the olive oil over medium to low heat and add in the garlic. Fry the garlic until golden brown, making sure not to burn.

Once the garlic is slightly golden, add in the hot pepper slices. Add in a half of a ladleful of the pasta water and let fry over low heat until the spaghetti is ready.

Right before adding in the spaghetti, add in half of the chopped parsley to the garlic and oil pan.

If draining the pasta, make sure to reserve one cup of the pasta water. If not, use kitchen tongs or tweezers to transfer the spaghetti directly into the garlic and oil pan. Mix together and continue to cook over medium heat. Add in a scoop of pasta water and continue to cook until the pasta has absorbed the water.

Remove from heat. Serve with a sprinkle of chopped parsley and pecorino cheese. Enjoy!
Video