Eggplant Parmesan, also known as Eggplant Parmigiana, is a classic Italian dish that originated in southern Italy. It consists of thinly sliced eggplant that is breaded and fried, and then layered with tomato sauce and mozzarella cheese. The dish is then baked until the cheese is melted and the eggplant is tender.
If you've never tried Eggplant Parmesan before, you're in for a real treat. The flavors in this dish are truly unique and delicious. The breaded and fried eggplant slices have a crunchy texture and a mild, slightly sweet flavor that pairs perfectly with the rich, savory tomato sauce and gooey melted cheese.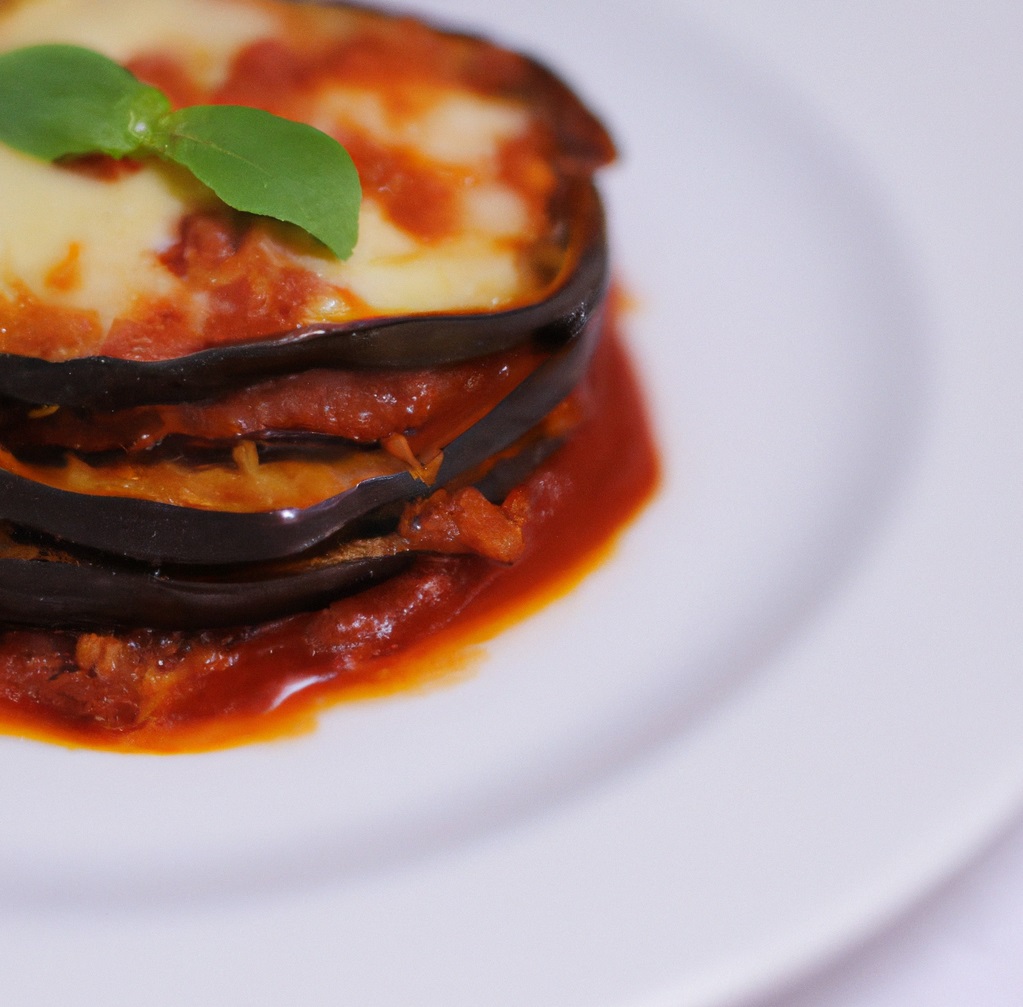 Imagine taking a bite of this dish for the first time and tasting the warm, melted cheese mixed with the flavorful tomato sauce and the crispy, breaded eggplant. The flavors blend together perfectly in every bite, making Eggplant Parmigiana a truly satisfying and tasty meal. Whether you're serving it as a main course or as a side dish, Eggplant Parmigiana is sure to be a hit with anyone who tries it.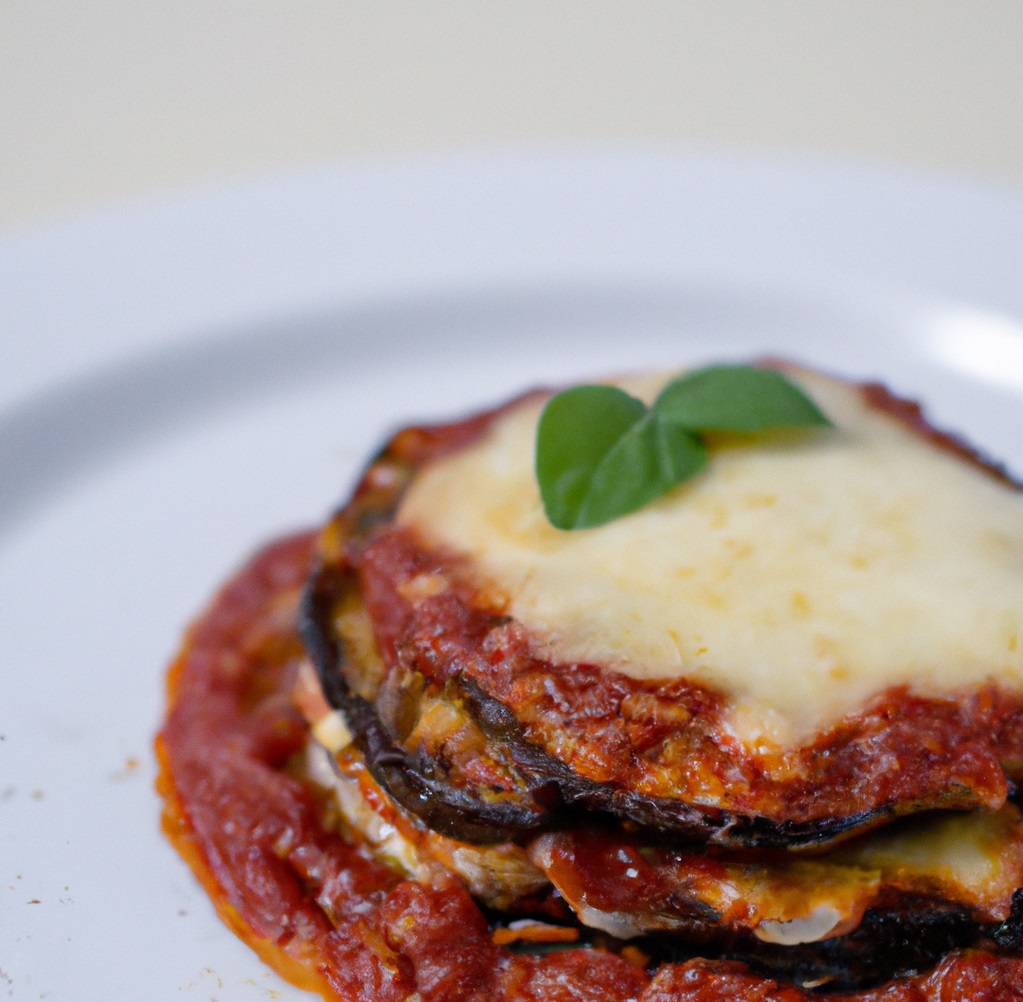 Eggplant Parmigiana Recipe
Eggplant Parmesan, or Eggplant Parmigiana, is a popular Italian dish made with breaded and fried eggplant slices layered with tomato sauce and cheese, then baked until tender and bubbly. This recipe includes instructions for making the dish from scratch, including breading and frying the eggplant slices and layering them with tomato sauce and cheese. It's a delicious and satisfying meal that can be served with pasta or a salad on the side.
Ingredients
1

Medium eggplant

thinly sliced

1

cup

all-purpose flour

2

Eggs

beaten

1

cup

breadcrumbs

1

cup

olive oil

1

cup

Tomato sauce

1

cup

Mozzarella cheese

shredded

1/4

cup

Parmigiana Reggiano

Fresh basil leaves

optional
Instructions
Preheat your oven to 350°F (175°C).

Place the flour, eggs, and breadcrumbs in separate shallow bowls.

Dip each slice of eggplant into the flour, then the eggs, and then the breadcrumbs, making sure to coat each slice evenly.

In a large frying pan, heat the olive oil over medium-high heat. When the oil is hot, add the breaded eggplant slices in batches and fry until they are golden brown on both sides, about 2-3 minutes per side. Remove the fried eggplant slices from the pan and place them on a paper towel to drain.

In a baking dish, layer the fried eggplant slices with tomato sauce, mozzarella cheese, and parmigiana cheese. Repeat until all of the ingredients are used up, making sure to end with a layer of cheese on top.

Bake the eggplant parmigiana in the preheated oven for 25-30 minutes, or until the cheese is melted and bubbly.

Garnish with fresh basil leaves, if desired. Serve the eggplant parmigiana hot, alongside a side of pasta or a salad. Enjoy!