One of my top five favorite foods to eat is seafood sashimi. Seafood sashimi is thinly sliced raw seafood. My favorites specifically being scallops and salmon. Eating these thinly sliced, fresh and raw contains so much more flavor than to eat them cooked. Although I do prefer raw seafood over cooked seafood, shrimp would be the exception. This spaghetti shrimp scampi recipe specifically being the exception.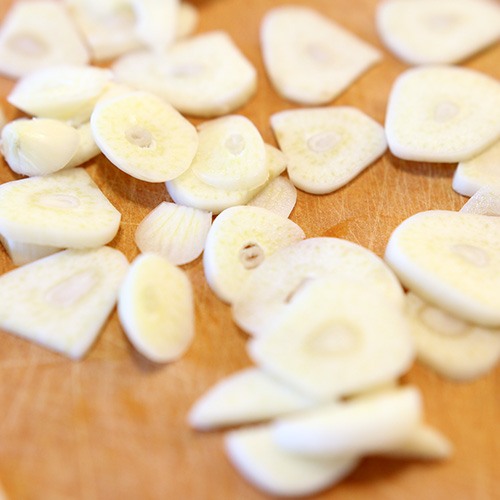 It has taken some time for me to perfect this recipe, but now it is my go to "fancy" recipe when entertaining guests. Since Diana is highly allergic to shellfish, I take the opportunity to enjoy it with friends whenever I can. I grew up eating my fathers delicious spaghetti shrimp scampi, his being prepared the more traditional way, but I have changed the technique to come up with a different result for the same dish. It is a simple recipe, with few ingredients, but turns out with such a delicious, thick sauce with hints of lemon in each bite that is so intriguing.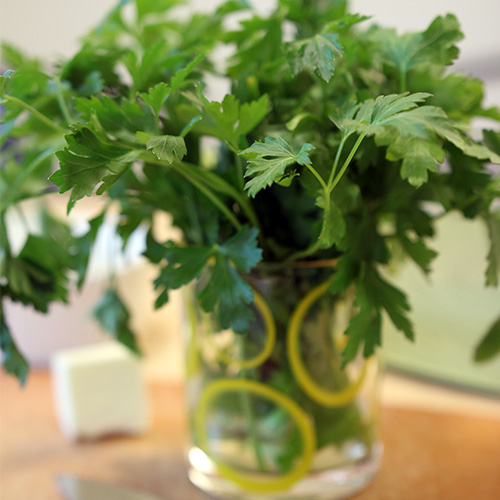 Although this spaghetti shrimp scampi recipe is simple to follow, timing is important so that you get the best tasting sauce and pasta. The timing can be very specific to everyone, with your preference for how much you like your pasta to be cooked. Some prefer al dente pasta, while others prefer fully cooked pasta. This recipe delivers al dente pasta. Some prefer a spicy kick to each bite, while others would prefer to opt out. Some prefer to use a sweeter wine instead of a dry wine, or no wine at all. So keep in mind you can tweak timing a bit to reach your preferred version of this spaghetti shrimp scampi recipe. Also, it doesn't have to be spaghetti, you can also try it with your favorite type of pasta to compare!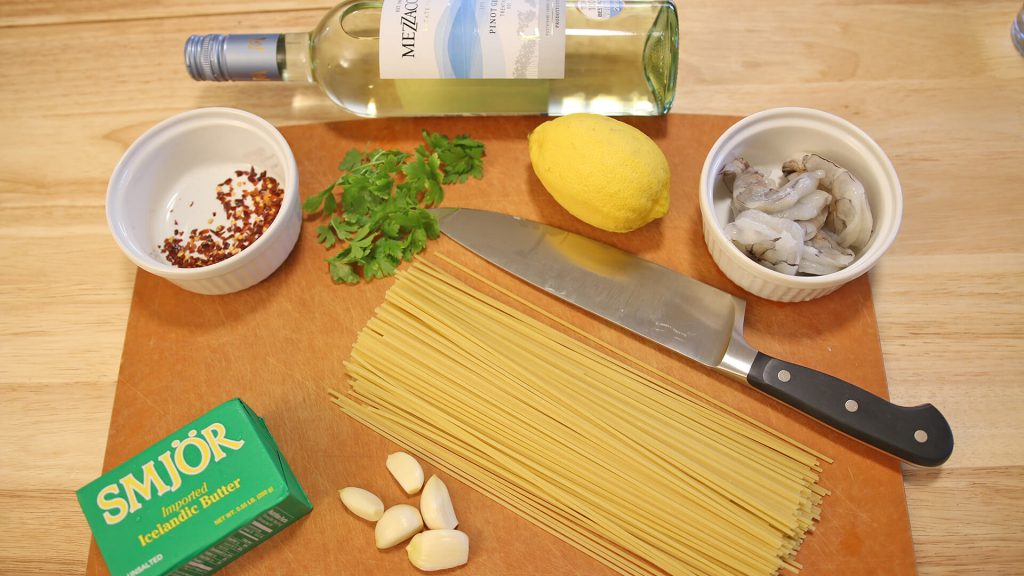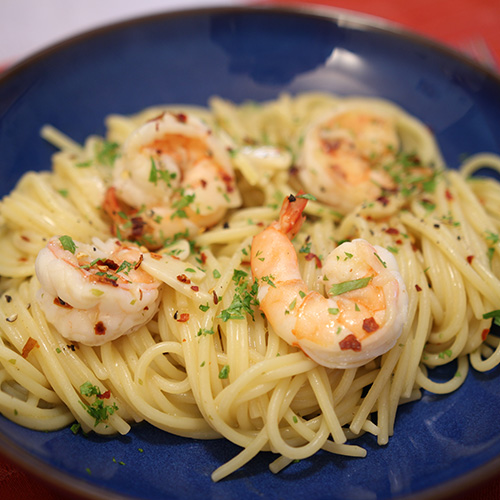 Spaghetti Shrimp Scampi
Spaghetti shrimp scampi is a tasty, refreshing recipe, perfect to enjoy al fresco during the summer months.
Ingredients
8

oz.

Spaghetti

6

Shrimp

raw, fresh or thawed, shell removed, deveined

1/4

Lemon

juiced

Pinch

Lemon Zest

5

Garlic Cloves

thinly sliced

Handful

Parsely

chopped

4

Tbsp.

Butter

1/4

cup

White Wine

dry, pinot grigio

1

tsp.

Hot Pepper Flakes

optional

Olive Oil

extra virgin

Salt

Black Pepper
Instructions
Bring a large pot of salted water to a boil. This will be used to cook the spaghetti. Meanwhile, prepare all of your ingredients.

In a large saute pan, add a drizzle of oil and two tablespoons of butter over medium heat. Once the butter has melted, add in the garlic cloves. Fry the garlic cloves over medium heat until slightly golden. Make sure not to let them burn.

Once the garlic cloves are slighting golden, add the spaghetti into the pot of boiling water.

Meanwhile, add the shrimp, white wine and lemon juice into the saute pan. Cook the shrimp for about 90 seconds on each side over medium/low heat, making sure not to fully cook them. Remove only the shrimp from the pan. They will finish cooking in a later step.

Once the shrimp is removed from the pan, continue to simmer the sauce over low heat, making sure to stir to keep the garlic from burning. Add in half of the parsley and continue to simmer until there is about three minutes left until the pasta is cooked al dente. Al dente means cooking the pasta for one to two minutes less than per the package instructions.

Prior to adding the spaghetti into the sauce pan, add in a ladleful of pasta water. Scoop the spaghetti directly into the sauce pan using a pasta fork or tongs. If you must strain the pasta, make sure to reserve at least three cups of the pasta water.

Add the lemon zest and continue to cook the spaghetti in the shrimp scampi sauce pan over medium heat. You will cook the spaghetti like a risotto. As the spaghetti absorbs most of the liquid in the pan, add in another ladleful of pasta water while continuously stirring. Continue this step for about three minutes.

Add the shrimp back into the pan and season with the hot pepper flakes, black pepper and two tablespoons of butter. Mix it together until the butter is fully melted and the scampi sauce has thickened. You can add in a splash or more of pasta water to make the sauce a little more saucy, to your liking.

Split the spaghetti shrimp scampi between two plates and serve with a sprinkle of freshly chopped parsley, hot pepper flakes, and black pepper on top!
Video