While the REMOVU P1 is still only available for pre-order, I was fortunate enough to receive one a little early. I wanted to take the opportunity to snap a few pics, and talk a little bit about the P1. If you're not familiar with the REMOVU brand, last year they released the R1; it's a standalone WiFi live view and remote for your GoPro camera. The P1 has the same function, but instead it requires the GoPro LCD Touch BacPac. The GoPro LCD Touch BacPac is essentially transformed into a portable live view and remote while housed inside the waterproof P1 cover and body. But why would you want something like the REMOVU R1 or P1? Think of it like this, the GoPro is an action camera, and it's usually mounted onto something. Say you had your GoPro mounted onto your helmet, or maybe you're using a third person system, how would you check your angles? This is where the REMOVU R1/P1 comes in.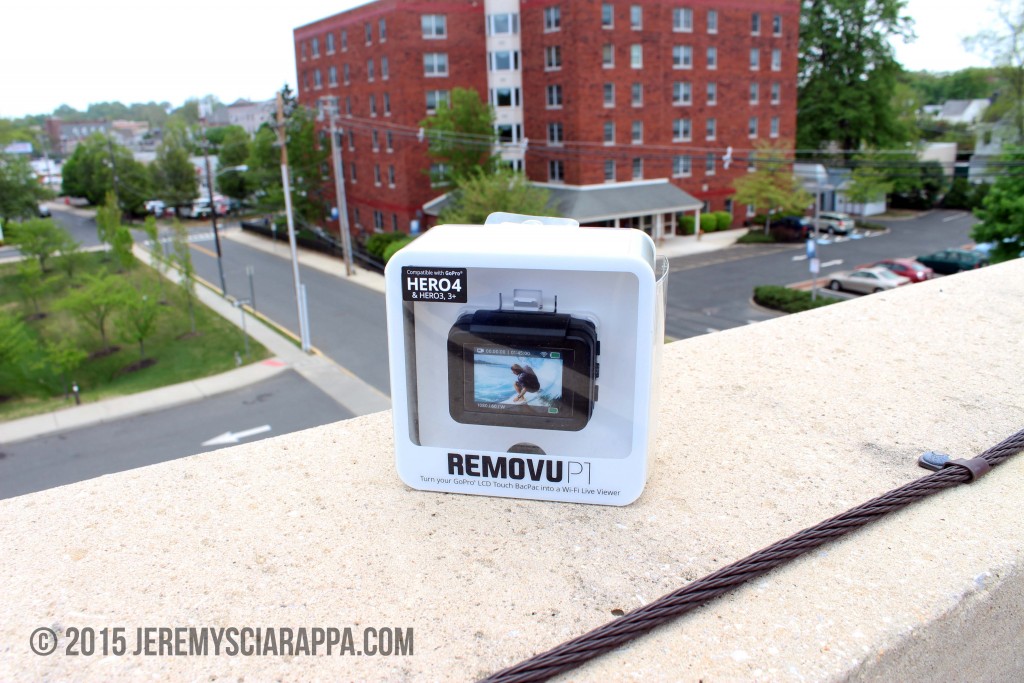 The REMOVU P1, like the R1 is compatible with the GoPro HERO3, HERO3+ and HERO4 cameras. It's able to receive a live view stream from the GoPro using HLS, with a resolution of 432×240 at 30fps. According to the REMOVU website, the P1 is operational between 20m-60m with it's built in 802.11b/g/n WiFi antenna. It can continuously stream for 2.5 hours, and is charged using the included Micro USB cable.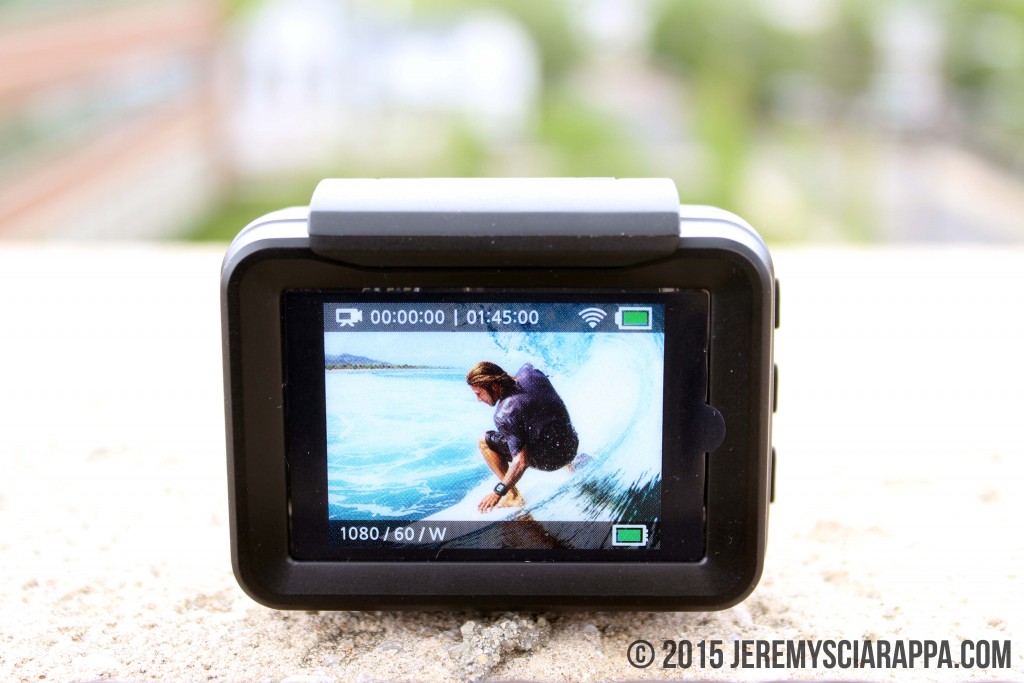 The P1 is designed to be compact and wearable. The included strap allows you to wear it on your wrist for easy access. The P1 can even be inserted into the P1 cradle, allowing you to mount it on handle bars, and many other places.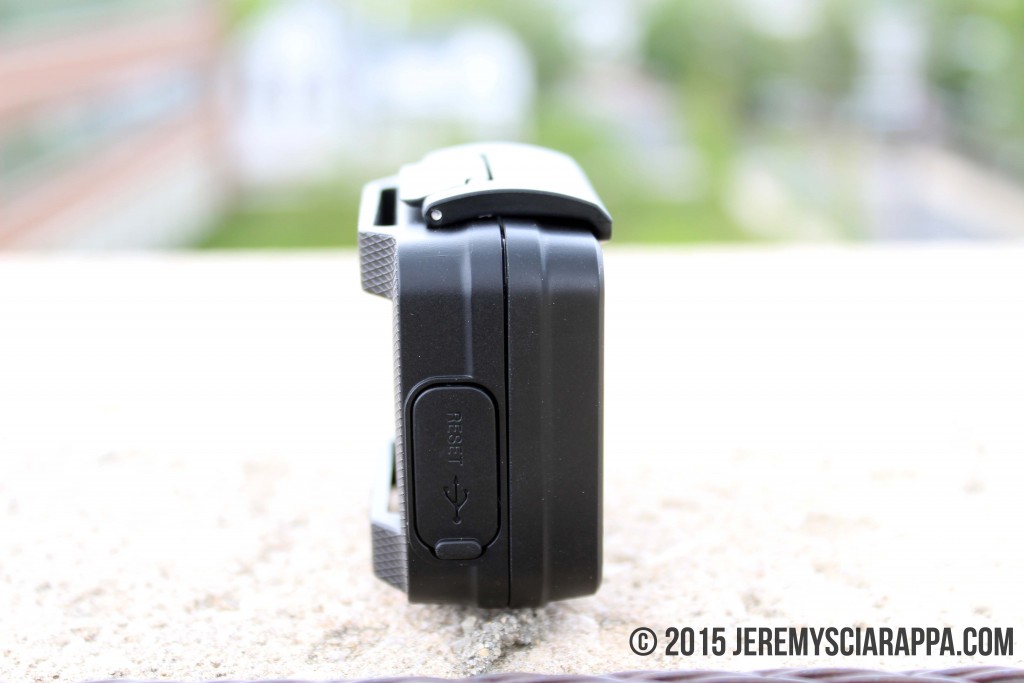 Under the flap on the side of the P1 reveals the Micro USB port for charging and firmware updates, and a reset switch. The flap seals flush with the body of the P1, making it waterproof and dust proof.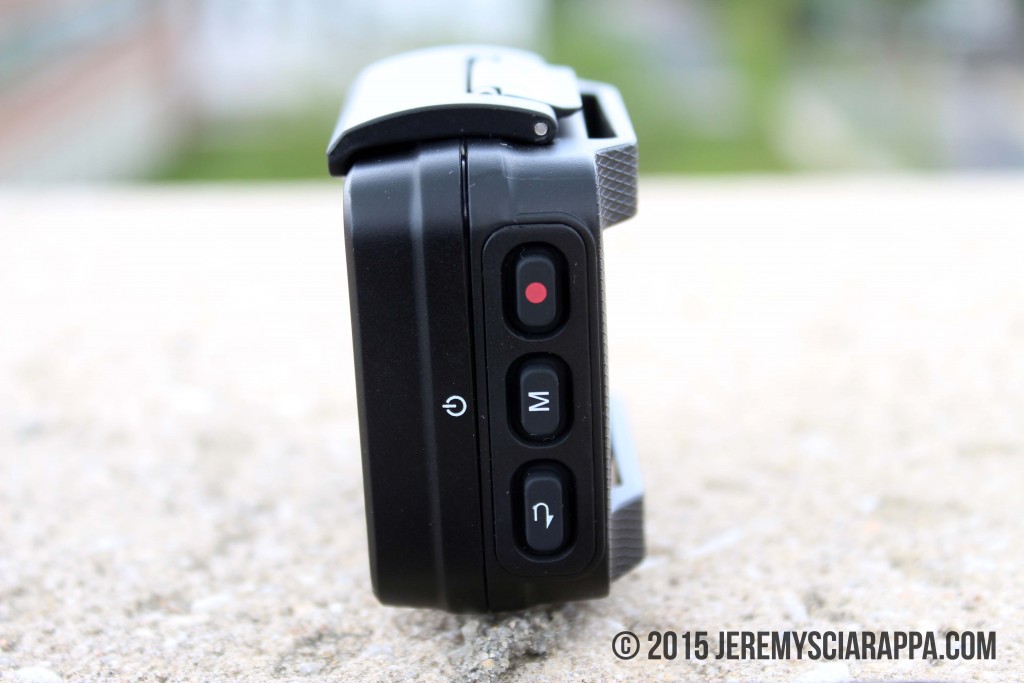 The other side of P1 features a few buttons; there's a shutter button, a mode/power button, and a back button.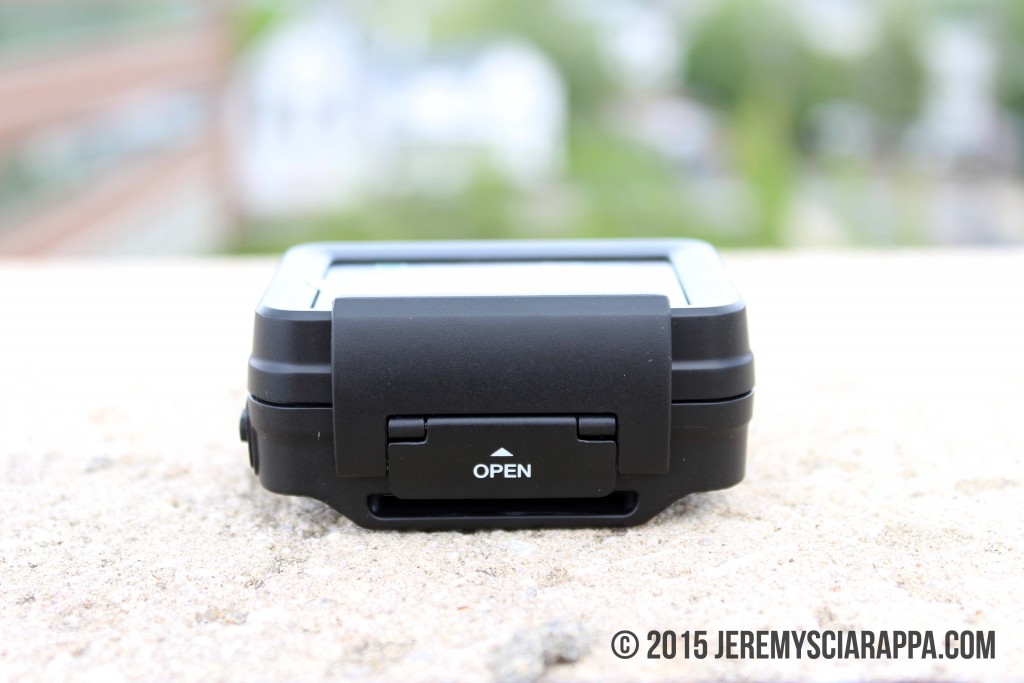 The top latch works similarly to the way the GoPro HERO3 waterproof housing works. To unlock, pull up where it says open, which then loosens up the latch on the other side; do the opposite to lock it.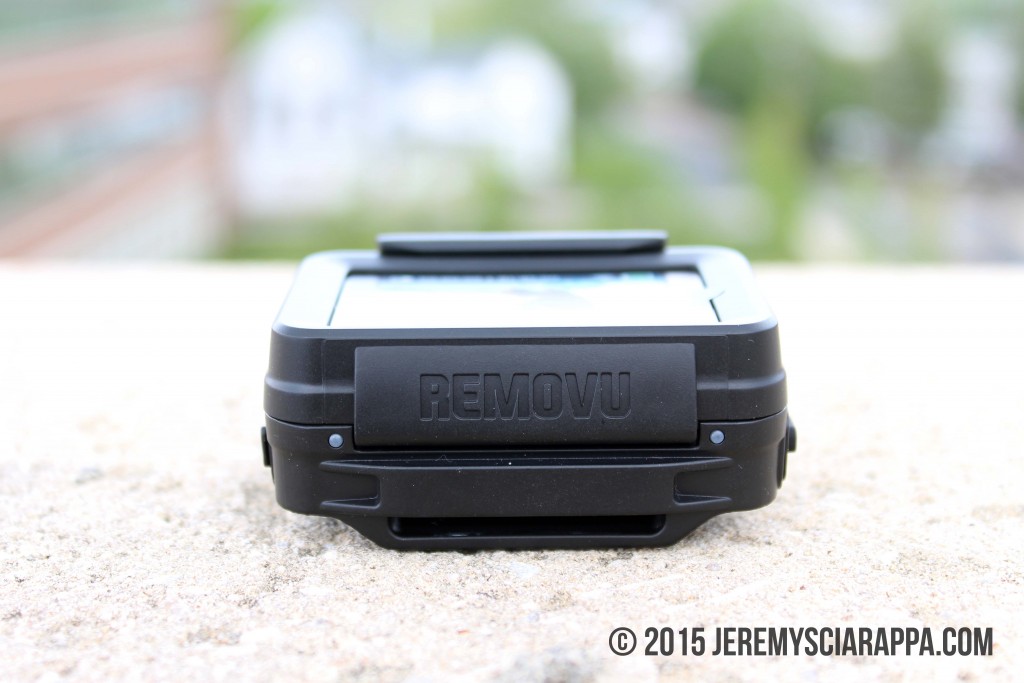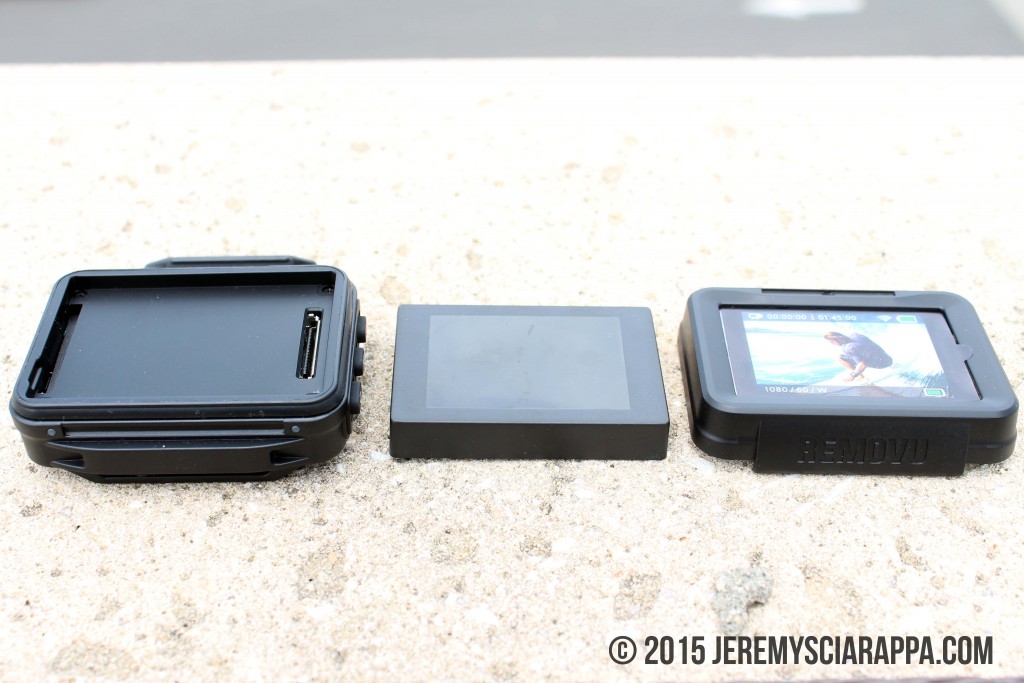 Above you see the P1 body, a dummy LCD Touch BacPac, and the P1 cover. Inside the box you also get a wrist strap, USB cable, and a quick guide.
That's all I wanted to include in this quick first look of the REMOVU P1. This week I'll be taking a closer look at the P1. I'm going to produce a video review, and will do a written review as well. Subscribe to my YouTube channel to say up to date with my video reviews, and bookmark this site for future posts.
Do you plan on getting a REMOVU P1 or R1?