Last weekend I had the opportunity to take a trip to New Hampshire with Diana; my fiance. We didn't really have a definite plan, we kind of just got up and went. What I really love is experiencing things without a plan, just going with the flow and seeing what will happen. Knowing exactly what you are going to do, at a specific time ruins all the fun. When things are unexpected, and naturally come to you, that's when you have the best times. The drive up to New Hampshire started in New Jersey. We made our way through New York, then Connecticut, Vermont, and finally New Hampshire. The entire drive took about 8 hours, but the scenery along the drive was worth it.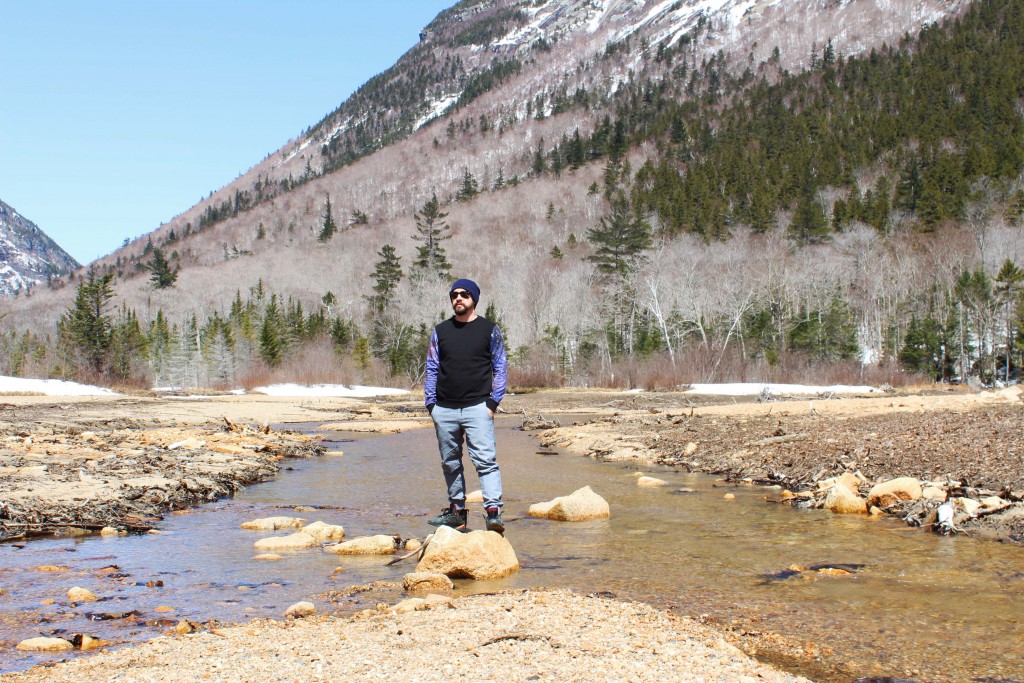 The original plan was to do indoor skydiving at a place called SkyVenture in Nashua, New Hampshire. I thought about it for a little, and decided to drive 2 more hours north of Nashua to visit Mount Washington. Mount Washington is the tallest mountain in the North East standing at 6,288 feet. The views of the mountain, and the surrounding areas were breathtaking! Unfortunately, the mountain was closed off, so we couldn't drive all the way up to the top. The roads open back up in mid May.
I've always wanted to try out snowmobiling. On the way up to the Mount Washington area, the idea sparked, and I started making some calls. I eventually found a place called Northern Extreme Snowmobiling in Bartlett, NH. Luckily, they still had availability. Come to find out, we were the last customers of the season. Meaning, we got to take a 2 hour snowmobile tour traveling a total of 20 miles through the mountains alone. It was just us, and the tour guide. The tour guide was really cool, he was even nice enough to get some video of us snowmobiling.
After our amazing snowmobile tour through the mountains, we drove 2 hours south to Nashua, NH. I've never really been into trying skydiving. I'm really afraid of it for some reason. That being said, I tried the second closest thing; indoor skydiving. They have a 1,200 HP fan that literally blows you into the air if you lay on top of it. If you're like me, and are afraid of trying the real deal, then definitely give indoor skydiving a try. There is a technique to keep yourself stabilized in the wind tunnel. From what I was able to grasp, you need to position your body with a slight curve. Your head needs to be up, and your legs sort of straight and up. The position of your hands is key. Pushing your hands and arms down, makes you go up, pulling your arms up, makes you go down. Now if you want to do a 360 spin, you need to turn your hands slightly in the direction you want to turn. Look down below to get an idea of what I mean.
After skydiving, I tried out indoor surfing. I occasionally surf, so I thought I would be kind of good at it. I was wrong. I could stay up on the wave, but doing turns was a bit tough. My biggest issue was going backside. I've never tried wakeboarding, but my guess is it's probably closer to that.
If you want to check out the vlogs I filmed for the trip you can check them out below!